CREATING BEAUTIFUL SMILES WITH
General Dentistry in Cedar Park, TX
Looking for an experienced general dentist in Cedar Park, TX that provides comprehensive care under one roof? At Town Center Dental, our team has experience providing a wide range of general dentistry. We believe that prevention is an essential part of maintaining optimal oral care and recommend that all of our patients visit us regularly to decrease their risk of decay, infection and even disease.
Teeth Cleanings Near You at Cedar Park
Although at-home care is an essential part of having a healthy smile, it is also extremely important to visit your professional dentist regularly for teeth cleanings. We have the experience, knowledge, and tools to thoroughly clean your entire mouth, ensuring any debris, plaque or bacteria is completely removed. Routine dental cleanings can help prevent cavity formation and even gum disease.
Dental Exams in Cedar Park
Professional dental examinations are another essential part of preventive care. Your general dentist in Cedar Park can monitor your smile and overall oral health for any risk factors, such as decay, infection, disease or even oral cancers. When conditions are diagnosed and treated earlier, the outcome is typically far more favorable. We recommend at least two professional dental examinations each year. For patients with chronic dental issues, more frequent visits may be recommended.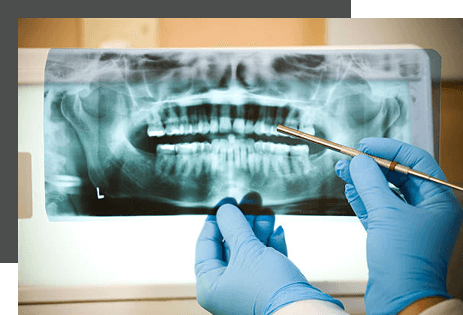 Root Canal Treatment Near you
When preventive dentistry is neglected, patients sometimes experience decay, damage, and infection to the inside of the tooth known as the pulp/root canal. In these situations, it is important to remove the problem and seal the tooth. Left untreated, root canals can actually cause life-threatening infections. Following a root canal, patients report complete relief from any discomfort or pain.
Tooth Extractions near you
Although our main goal at Town Center Dental is to protect our patients' smiles, situations do arise where a tooth extraction may be the best choice for the patient's overall oral health. Wisdom teeth are often commonly removed to avoid complications.
Visit Town Center Dental Today
Think that you may benefit from our general dentistry services? Contact Town Center Dental today to visit our general dentist in Cedar Park, TX.
Welcome To Our Dental Family
Town Center Dental is accepting new patients of all ages. Call today to schedule an appointment. We offer a full suite of services, including breathtaking, customized smile makeovers.
REAL PATIENTS REAL RESULTS