CREATING BEAUTIFUL SMILES WITH
Emergency Dentistry in Cedar Park, TX
A bad toothache or a painful abscess in the oral cavity can both be very excruciating experiences. Dental health issues can make talking, eating, drinking, sleeping, kissing and even breathing unbearable. That's why we offer emergency dentistry at Town Center Dental in Cedar Park when you need it.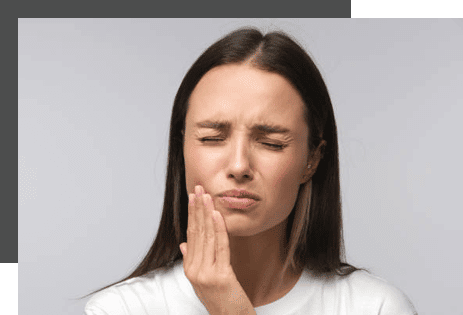 Same Day Emergency Dentist in Cedar Park
Dental emergencies don't only happen during regular business hours, they can happen at any time and when they do it can be very scary. For that reason, our dedicated team at Town Center Dental is ready and able to treat all types of dental traumas. We are here to provide quality emergency dental care in Cedar Park seven days a week, after hours and weekends and treat emergency patients, same day.
Town Center Dental in Cedar Park
If you knock out a tooth or have uncontrollable bleeding, contact our Cedar Park dental office immediately. A mouth infection with pain and swelling can be a sign of a serious condition that requires immediate medical attention. Town Center Dental in Cedar Park provides urgent care after hours. We treat tooth and gum injuries, fix a damaged crown or dental filling, repair a broken tooth or reset one that has fallen out of the socket, and much more.
Emergency Dental Treatment at Town Center Dental
In case of a dental emergency in Town Center Dental, there are steps you should take to safeguard your oral health and not worsen the situation:
Severe and persistent jaw or tooth pain is a warning sign that you must seek emergency dental treatment in Cedar Park as soon as possible.
Welcome To Our Dental Family
Town Center Dental is accepting new patients of all ages. Call today to schedule an appointment. We offer a full suite of services, including breathtaking, customized smile makeovers.
REAL PATIENTS REAL RESULTS