CREATING BEAUTIFUL SMILES WITH
Emergency Dentistry in Cedar Park, TX
A bad toothache or a painful abscess in the oral cavity can both be very excruciating experiences. Dental health issues can make talking, eating, drinking, sleeping, kissing and even breathing unbearable. That's why we offer emergency dentistry at Town Center Dental in Cedar Park when you need it.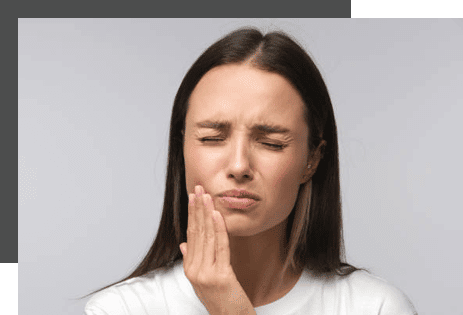 Same Day Emergency Dentist in Cedar Park
Dental emergencies don't only happen during regular business hours, they can happen at any time and when they do it can be very scary. For that reason, our dedicated team at Town Center Dental is ready and able to treat all types of dental traumas. We are here to provide quality emergency dental care in Cedar Park seven days a week, after hours and weekends and treat emergency patients, same day.
Town Center Dental in Cedar Park
If you knock out a tooth or have uncontrollable bleeding, contact our Cedar Park dental office immediately. A mouth infection with pain and swelling can be a sign of a serious condition that requires immediate medical attention. Town Center Dental in Cedar Park provides urgent care after hours. We treat tooth and gum injuries, fix a damaged crown or dental filling, repair a broken tooth or reset one that has fallen out of the socket, and much more.
Emergency Dental Treatment at Town Center Dental
In case of a dental emergency in Town Center Dental, there are steps you should take to safeguard your oral health and not worsen the situation:
Severe and persistent jaw or tooth pain is a warning sign that you must seek emergency dental treatment in Cedar Park as soon as possible.
Welcome To Our Dental Family
Town Center Dental is accepting new patients of all ages. Call today to schedule an appointment. We offer a full suite of services, including breathtaking, customized smile makeovers.
REAL PATIENTS REAL RESULTS
What Our Patients Say About Us
Arufa Karovaliya
So I went here to get my check up done for my invisalign, they did excellent job with deep cleaning, scanning and gave the best advice for what I should do. Dentist Mr. Momin was very professional and very friendly. Plus point: Office was very clean and neat.
Tajdeen Maknojiya
I came to this office as a new patient in severe pain . They got me in fast and handled my emergency with great care . I knew I needed significant work done in my mouth . After my initial visit, I knew I could trust them with the rest of the work that I needed. We came up with a plan and Dr.Momin explained me in detail about my dental treatment with detail and he also drew the pictures and showed me the model so I can understand the treatment he is planning to do . I couldn't be happier with the results and how they handled the process from beginning to end. Extremely happy with the front desk and the staff . They are good at their jobs, kind, and comforting to someone like me who hates being in that chair. I can't speak highly enough about them and I'm grateful for all of their hard work. Reception/scheduling/ were very thorough and friendly. They were on top of their game and kept me well informed about my appointments to keep it all running smoothly. This is a great office and I feel like I received the best care possible. Thank you.
Abdul Umatiya
Thanks a lot to Dr. Momin and staff, For getting me in as an emergency patient this morning on such a short notice. And getting me out of excruciating toothache.This was my first visit at Town Center Dental and my experience has simply been amazing. I highly recommend this office to each and everyone who requires a dental treatment. The staff is friendly, and Dr. Momin is very patient and extremely nice, and explained me the root canal procedure.most importantly I'm out of pain and I can finally catch some sleep. Thanks a million again Dr. Momin and staff.
Nicole Zurlinden
Very nice place! The ladies there were very sweet & made me feel comfortable. They had TV in my room with CC which I didn't think they would have. This could be my doing of completely the forms only 20 minutes prior to the appointment. I wouldn't have mind starting later so they could further look into my forms that I completed online. The forms went over your information. As well as comfort level & how they can make you feel less stress. Overall, I definitely would recommend this place!
Keith S
I have been going to the same dentist for around 15 years, and right when I needed a cavity filled, my insurance company dropped that dentist from their covered network. I called Town Center Dental to set up an appointment, and the staff at Town Center Dental were incredibly friendly, helpful, and professional. I was able to get in quickly, and have my teeth taken care of within a couple weeks. Dr. Samir walked me through my x-rays and made sure I understood everything before we continued. Overall, it was a great experience.