CREATING BEAUTIFUL SMILES WITH
Dentures in Cedar Park, TX
When you're dealing with missing teeth, it can be both a problem for your smile and your self-confidence. While the aesthetic issues are present, you'll also be dealing with issues with chewing, biting, and talking. That's no way to live. Let the offices of Town Center Dental help you. We'll set you up with the right kind of dentures for your needs.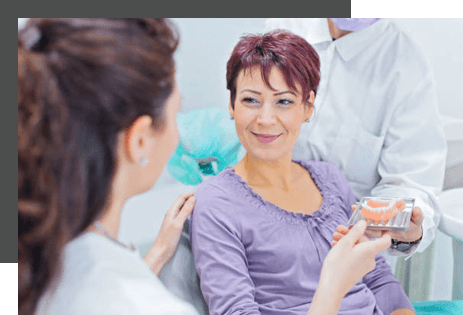 Are Dentures Right for You?
No matter what caused your tooth loss, injury, disease, or tooth decay, we will help you replace your teeth so that you can get back to loving your smile and enjoying everyday life. Lacking teeth can change the way your face looks and in turn your confidence. By working with us to find the best dentures for your needs, you'll be back to your normal life in no time.
The first step is giving us a call.
There are three types of dentures. Full dentures are a set of upper and lower teeth that are used when most, if not all of your teeth, are missing. This is the most extensive type of dentures and is used in the rarest, extreme cases of tooth loss. Thankfully, we have over 15 years of experience to support you.
The other two types are partial and overdentures. Partial dentures are suitable when only a few teeth are missing and help to keep remaining teeth in place. Overdentures, like the name suggests, sit over your teeth or implants.
They're still removable, but they're known to stay in place better than traditional dentures. These allow you to eat and talk with the most confidence. Overdentures rid you of worries over slipping, adhesives, and restricted eating.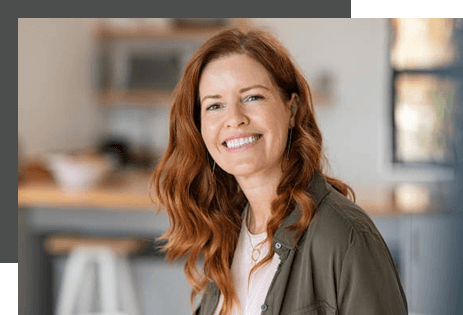 You can trust our office to help you find the right fit based on your unique situation. We provide the most trustworthy, personalized care around. Plus, the staff is more than willing to provide you with guidance on how to care for your dentures.
We'll cover hygiene thoroughly after you're fitted for your dentures and make sure they're comfortable for you. Taking care of your dentures will ensure they last, and we'll take the time to ensure you understand proper care for your new teeth. Contact us for more information today.
Welcome To Our Dental Family
Town Center Dental is accepting new patients of all ages. Call today to schedule an appointment. We offer a full suite of services, including breathtaking, customized smile makeovers.
REAL PATIENTS REAL RESULTS