CREATING BEAUTIFUL SMILES WITH
Dental Implants in Cedar Park, TX
Are you missing one, a few, most or even all of your teeth in a row? Tired of gluing dentures in and worrying about them popping out when you eat or even speak to your friends? At Town Center Dental we are proud to offer dental implants in Cedar Park for our patients that are interested in permanent and secure option for restoring missing teeth.
Although implant dentistry is a newer advancement in dental treatment options, it has quickly become one of the most popular options for patients when it comes to replacing missing teeth. At Town Center Dental, our dental implants are actually compromised of multiple parts, which include the implant itself, the abutment and the prosthetic restoration which serves as the artificial tooth or teeth.
The dental implant is a tiny, often titanium post which serves as an artificial tooth root and is surgically attached to the jawbone and then left to heal, actually becoming a part of the patient's oral structure.
The abutment is attached to the tiny portion of the implant that is still visible once the treatment has fully healed and is used to secure the prosthetic restoration to the implant.
The prosthetic restoration is what actually serves as the artificial tooth or teeth and can be a dental crown, dental bridge, partial denture or even complete denture depending upon the patient's oral health and exact smile goals.
Benefits of Implant Dentistry
When it comes to restoring missing teeth in our patients smiles, our dental implants in Cedar Park have various benefits, including: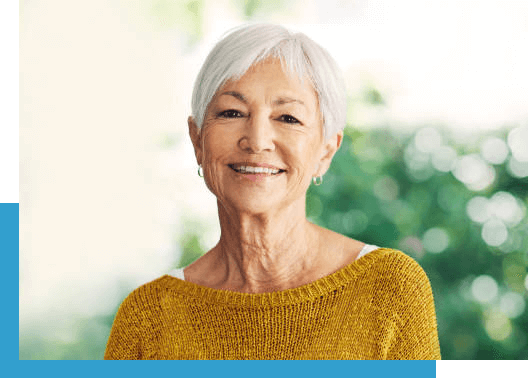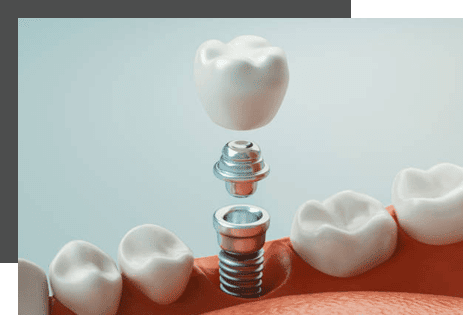 Process of Dental Fillings in Cedar Park, TX
A cavity is normally found during a routine exam and can usually be treated in the same appointment. Your dentist may take an x-ray to see the full extent of the decay. To treat it, the tooth will have to be anesthetized. Once numbed, your dentist will remove the decay and clean the tooth. The filling material is applied in layers to strengthen the filling. Each layer will be hardened (cured) with a special light as it is applied. The filling material will be trimmed and polished to ensure that it fits with the surrounding teeth.
Get Dental Implants in Cedar Park Today
Tired of living your life with a partial smile? Feel free to schedule an appointment with Town Center Dental today. We'd be more than happy to evaluate your smile to determine if our Cedar Park dental implants are the right option for you and your smile.
Welcome To Our Dental Family
Town Center Dental is accepting new patients of all ages. Call today to schedule an appointment. We offer a full suite of services, including breathtaking, customized smile makeovers.
REAL PATIENTS REAL RESULTS